Everyone has a skill they can sell online, many just don't do it yet! Making money online isn't a mystery anymore, you either sell a product or a service!
Using platforms like Fiver.com & Upwork, you can either sell your skills to someone or hire someone for YOUR business! That's what we did, we hired a virtual assistant for eBay and it changed our lives!
Today we're gonna dive into Fiverr marketplace & see how eBay or Poshmark sellers can benefit.
Maybe you're ready to take that next step and you need a virtual assistant… heck, maybe you just have a bunch of free time & want to do eBay listings or share someone's closet.
You can do both of those on Fiverr!
Before we jump into this, we are an affiliate for Fiverr, meaning that anytime you click a link on our site going to Fiverr, it will earn us a commission. We ONLY recommend products we love & use daily!
---
Why hire a virtual assistant for eBay or Poshmark?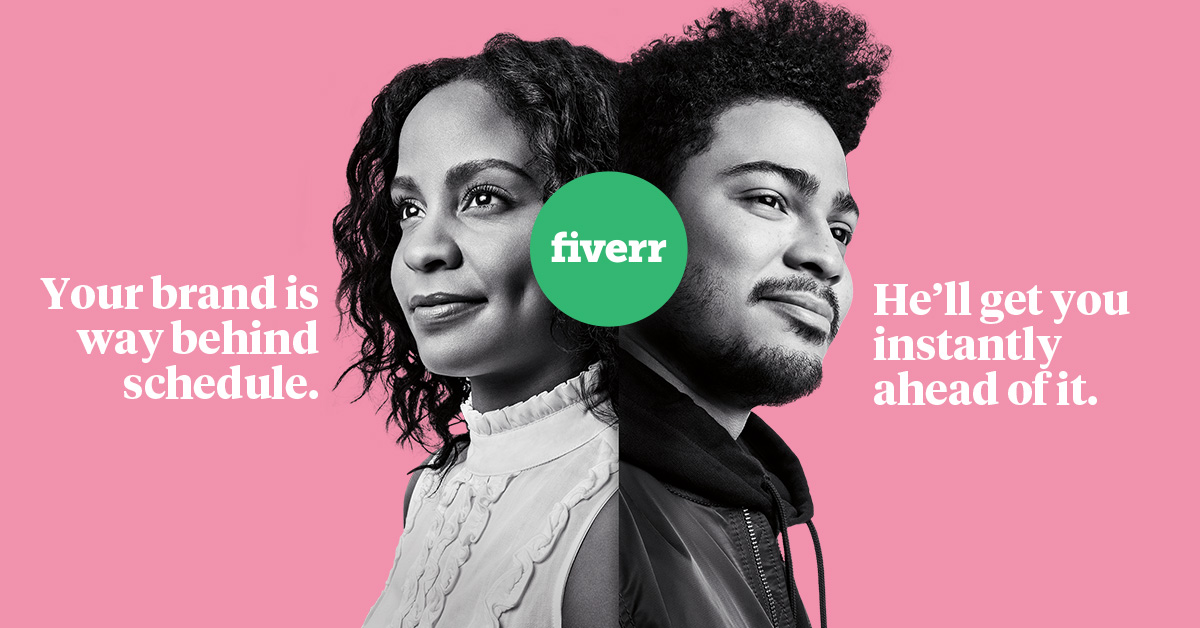 This is the one single thing that changed my eBay business more than any other choice. Hiring my first virtual assistant for eBay was amazing because it saved me SO MUCH TIME for such little money.
Guys, $5 an hour is comedic to Americans, but around the world, it actually is a liveable wage. Paying that small amount of money will free up precious time that you would spend listing or doing spreadsheets.
Instead, you can just hang out with your family or grow a second business! We have Loreto for 15 hours a week now, that small amount of time & money lets me spend more time with my son! Plus, I hate doing back end work, but Loreto doesn't mind!
An owner working IN their business, instead of ON their business is a failing one
If you ever look up tips from rich people or successful business owners, one of the first things EVERYONE says is to hire out help. There is NO reason for you to be doing mundane tasks that don't help grow your business.
You doing spreadsheets doesn't help grow the business
You doing listings doesn't help grow the business
You creating shipping labels doesn't help grow the business
YOU need to be finding more inventory
YOU need to be tweaking your process to make it faster
YOU need to be starting a second side hustle!

---
How to hire a virtual assistant for Poshmark or eBay
When it comes to how to hire your first virtual assistant, there are a ton of questions to ask yourself first.
What do you need this person for?
Much much can you pay them?
With the free time you have now, what are you gonna do with it?
If I need to teach you how to go on Fiverr or Upwork & have a conversation with a human, you will FAIL. This is not a step by step guide, people that need a virtual assistant are savvy enough to figure that part out.
---
What do you need a virtual assistant for?
Everyone has different needs. Some may just want to hire a VA to do daily tasks for them like spreadsheets. Others may need a high-end developer to work on a busy commerce website. YOU need to know what YOU need.
For our business, we just needed someone to do backend stuff like spreadsheets, shipping labels & eBay listings. Those things are tedious but don't require any special skill sets.
How did I know that I needed these things done for me? Simple, I HATED DOING THEM!
Start with those tasks. What do you HATE doing every day? Drop a comment below & let's see if we can be friends 😉
My business was slipping because it would take me forever to get around to doing eBay listings. I dreaded the thought of it so things just would never get done.
Do you know how amazing it feels to wake up each morning & have your shipping labels ready for you? Loreto also updates our sales spreadsheet so I wake up to everything ready to go, I just need to pull & pack!
---
How much can you pay your virtual assistant?
There are too many factors when it comes to this to give everyone an answer, but I will throw out a blanket statement…
For basic back end tasks like spreadsheet work & listings, expect to pay $3-$6 an hour.
Advanced things like web development, $10-20 an hour 
We pay Loreto $5 an hour because he had great reviews & he does an amazing job for us. $5 an hour doesn't sound like much, but in the Philippines, it ain't so bad!
Every county has different pay rates.
African countries have the cheapest service, followed usually by India.
I would hire HIGHLY recommend hiring a virtual assistant from the Philippines.
Pretty much all the work I have had done from people in India or Bangladesh has been incredibly mediocre. Web development is okay in these countries, but for someone, you wanna talk to daily, go to the Philippines. 
If you wanna learn more about Loreto & our experience with hiring him for $5 an hour, you can read that post here!
But all of this comes down to what can YOU afford?
---
How will you use your new free time?
Are you gonna be a loser & watch TV all day! Hell NO!
You're gonna start a second business or focus on YOURSELF. Now you have time to create a second side hustle or to pursue a passion in life.
Life is not about working all the time. You literally need to stop & smell the roses or you WILL die quickly.
Some of us cant chill & I get that, I need to constantly be pushing. For me, that's how this changed my life more than anything!
Now, I have the free time to create Resell Junkie, that is our side hustle.
Instead of doing eBay listings, I'm now filming YouTube videos 
Instead of spreadsheets, I'm spreading content across the internet
Instead of shipping labels, I'm practicing graphic design
What are you gonna do with all of your spare time?
---
Using Fiverr to sell your skills online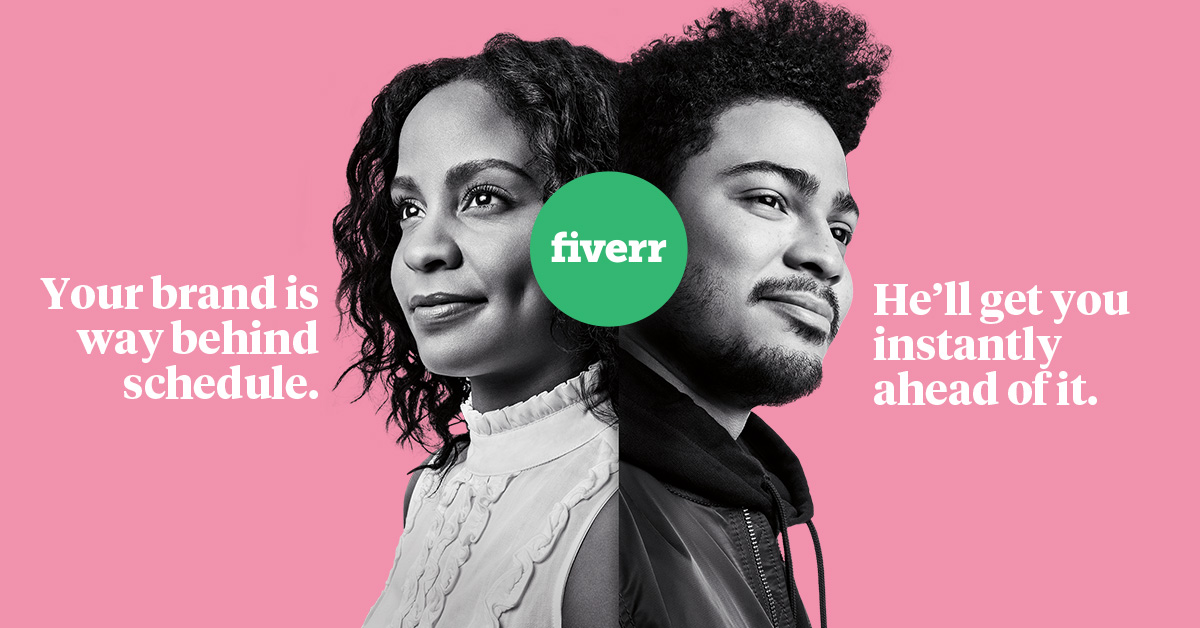 Maybe you aren't QUITE ready to start paying someone to do tasks for you… I get it, I was stubborn for years. You need to let go.
But, until that time comes, why not offer you skills or services on there? Anyone can hop on Fiverr or Upwork & create a profile in minutes!
Maybe you can draw, sing, know accounting, have done eBay listings, or you just want to share someone's Poshmark closet.
The point being, don't make excuses. The internet is a huge place and there is space for everyone, you just need to find yours!
Even if you're a miserable corporate loser, you can find a fun place offering your professional skills. People need virtual business services more than ever as the internet grows. Brick and mortar corporate offices are so outdated it's not even funny.
---
In conclusion
This all may seem really new to people, hiring random strangers to work for you online… I promise you TONS of people do it daily with great success. Sure, there are some hurdles to jump through, but that is anything in life.
If this was helpful, I would LOVE it if you shared it!